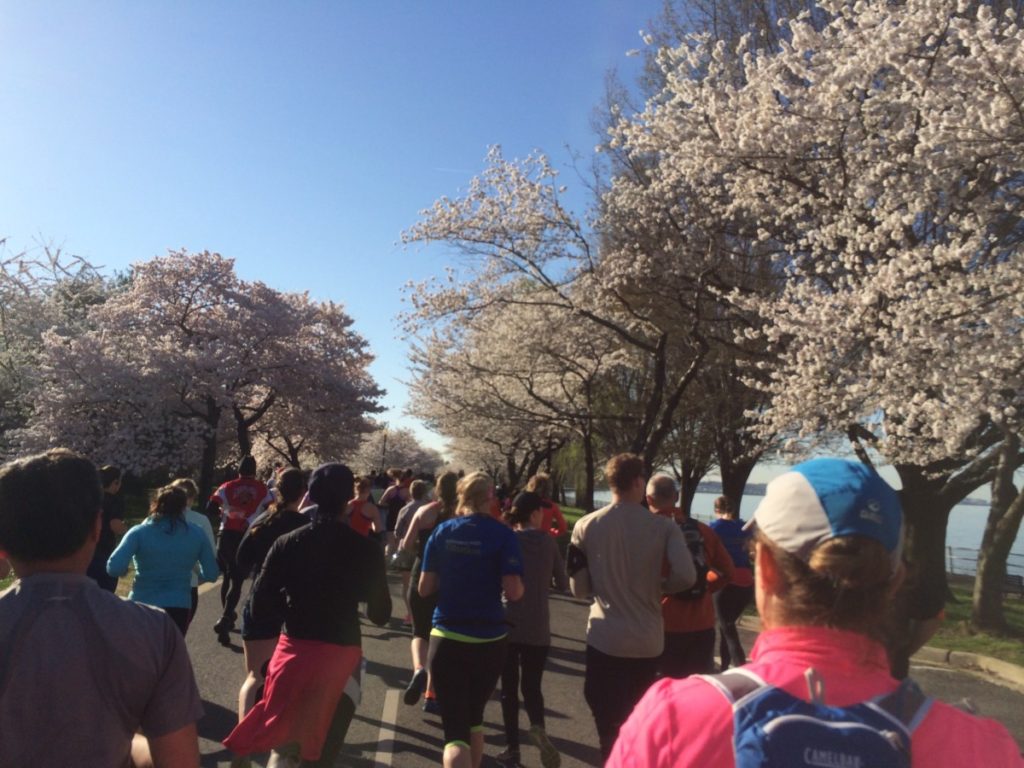 So you signed up for the Cherry Blossom 10-miler, and only just realized that it is six weeks away and you haven't done much running since you hit that "register" button. And now that it's unseasonably warm out, the classic scenario is people go from 0-60 with their training, which the body generally does not tolerate.
Common training pitfalls include ramping up the distance, pace, or terrain too quickly. With a race looming six weeks away, most of us would be better served to undershoot than overshoot with their training efforts. Let's review some sound recommendations in each category to help you get to the start line injury-free.
Distance. Avoid increasing your weekly mileage greater than 10 percent each week. This rule can be modified based on a runner's experience and injury history. That said, the 10 percent rule actually forces you to plan your training in a way to gently stress the body by the running. This gentle stress is good. In fact, our joints, muscles, and tendons will adapt to it, and be able to tolerate the stress without breaking down. Time is a key factor in this adaptation, which is why we should not rush the training.
Running a distance such as 10 miles means your longest run per week should be less than 50 percent of your weekly mileage. This principle is much like the 10 percent rule, in that you want to minimize overwhelming your body. Many tissues and joints, such as the achilles tendon and the knee joint, are sensitive to the repetitive loading stresses of running. Let's not forget that an average runner might take 90 minutes to run 10 miles. This can easily represent 15,000 foot strikes, so you need to be kind to those tissues to avoid injury. Slow and steady wins the race here.
Pace. When you consider pace, you should consider your breath. Ten miles is a long way. There's no need to rush your pace during the race, or in your training. Most of your training runs should be done at a conversational pace. When trying to return to fitness, your natural training pace tends to be all over the place. You most likely start out too quickly, and finish too slowly as you run out of gas.
Besides minding your breathing as a guide, a GPS watch is a very useful tool to keep you honest. Most watches will give you a real-time pace which you can use as a benchmark. A spot check of the watch can reveal what our breath tells us: too fast = huffing/puffing; just right = controlled, non-struggling belly breathing.
Terrain. Keep terrain out of the equation all together. Until you have a base of miles, it is probably best to avoid an emphasis on hilly terrain. Additionally, if you spent most of the winter on a treadmill, there's even more incentive to get some time of your feet running outdoors to let the body adjust. While hill repeats are great for the leg and cardiovascular muscles, however, when there's only six weeks of training, the best way to avoid injury is to focus on easing down the road, especially the flatter one!
Look at the next six weeks as an opportunity to get the legs going a bit as you strive to get the start line injury-free. This mindset, as well as a slow-and-steady attitude, is the perfect combination for gearing up for this classic DC running event.