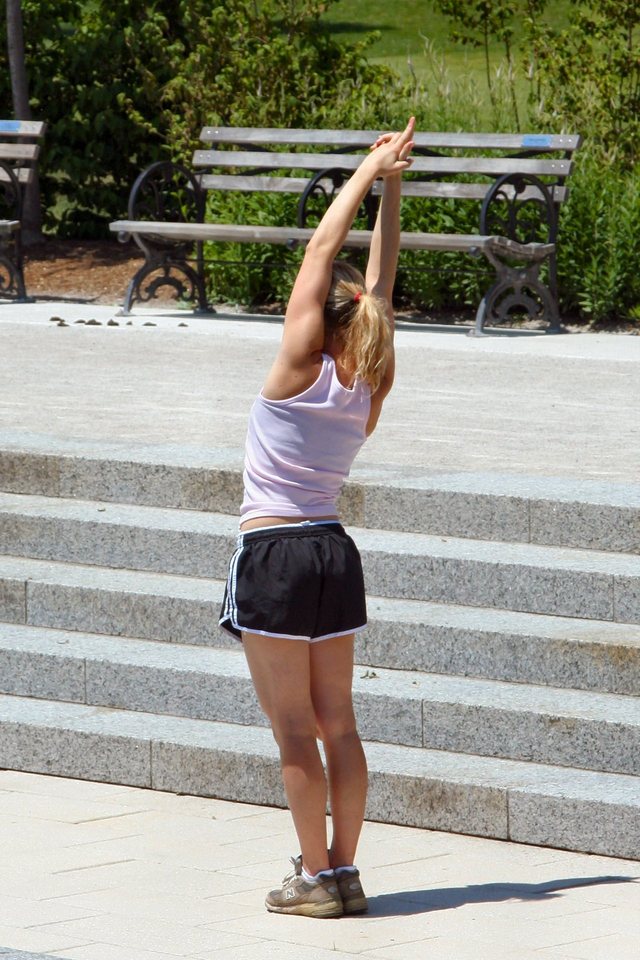 by Robert Gillanders, DPT
Preparing for a race? Let's talk about warming up for runs.
Why warm up? Traditionally people have looked at a warm-up as an opportunity to prepare the body to perform. To achieve this goal, we are going to look at our warm-up as a means to gently increase the heart rate to increase blood flow, and temperature of the involved muscles. A set of warm muscles will facilitate improved range of motion and flexibility, both of which are important for running.
Another goal of a warm-up would be to make it sport-specific. For running, focus on the legs. Develop a routine of body weight movements to encourage warming the muscle, move the joints through a full range, and move tissues freely.
Some basic movements, which could be coupled together to represent a warm-up for running include:
Squatting. Keep the hips back such that the shin stays close to perpendicular to the ground. This keeps the glutes active during the movement. Be mindful the knees do not drift together throughout the range.
Lunging. This is perfect for running as one leg moves forward, and the other one back, which is essentially running. Be mindful of posture- don't lean forward excessively, or let the knees drift inward towards the midline. Also be sure to move the opposite arm forward which mimics natural patterns of movement. You can also lunge to the right and left to get the lateral glutes going.
Marching/high knees. A great way to get the hip flexors going which is a key part of propulsion. Think of this as an exaggerated march where the knee is coming above the waistline. Use this as a balance drill by moving slowly and forcing single leg control. Remember that you should feel the glute engaged on the leg you are standing on.
Leg swings. Gently swing the leg forward and backward like a pendulum. Focus on moving through the hip. The lower back should not move during this motion. You can also do swings moving across the body left and right.
Butt kicks. This gets close to actually jogging in place where you are actively pulling the heel up towards your bottom. This engages the hamstring which tends to be very active in normal running.
Heel raises. A perfect way to get the calf, and achilles warm. A very easy means of avoiding strain to these critical areas of the leg.
Skipping. Remind you of your school days? It should! Think of it as bounding from one high knee to the next. It is one to do at the end after you are already warm.
Each of the above could be done for 30-45 seconds, which would bring you to a focused five minutes of a warm-up. If you are doing an easier run, you could head straight into it. If you are doing a focused workout,  go from the above into some easy jogging and gently cut down your pace to task the legs a bit more before pushing into your workout.