Point Performance Team
José Surós, MD • Marc Gruner, DO • Marc Adamec, CPT • Lauren Borro, DPT • Lealah Fremuth, DPT • Adam Gershowitz, DPT • Robert Gillanders, DPT • Allison Haynes, DPT • Seema Marshall, DPT • Renee Metzger-Butler, MS • Chris Ricardo, DPT • Julie Shein, PT • Phil Silberman • Narinder Singh, DPT • Michal Tekle, DPT • Laurie Williams, MA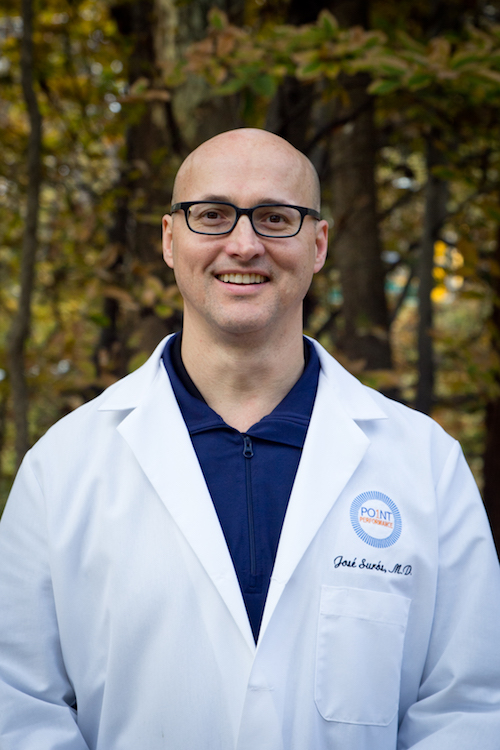 Dr. José Surós performed his medicine internship at the Montefiore Medical Center in the Bronx, New York before completing his neurology residency at Tulane University Hospital and Clinic in New Orleans. He received additional training at the University of California – San Diego and at the Harvard-affiliated Massachusetts General Hospital before completing an interventional pain management fellowship through the Department of Anesthesiology at the University of Virginia.
Dr. Surós has presented his research and spoken nationally on various topics relating to pain management, neurology, and spinal disorders. Dr. Surós has also contributed to several textbooks in the fields of neurology and minimally invasive interventional pain management and is a Diplomat of the American Academy of Pain Management.
Dr. Surós is a strong believer in the benefits of a multimodal and comprehensive approach to spine disorders and musculoskeletal care. He has lived in Washington, DC for over ten years and enjoys running, soccer, woodworking and spending time with his wife and young son.
Marc Gruner, DO, MBA, RMSK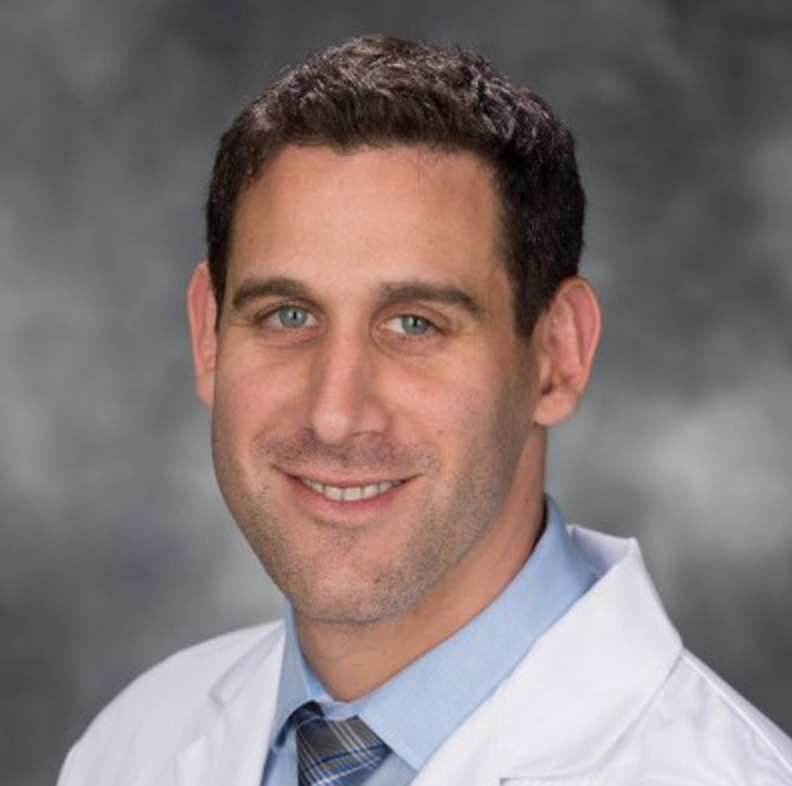 Dr. Marc Gruner, DO, MBA, RMSK is a Mayo Clinic-trained sports medicine physician. He attended VCOM/Virginia Tech for his joint medical and business degree. Dr. Gruner completed his residency in physical medicine & rehabilitation at Georgetown University/National Rehabilitation Hospital in Washington, D.C. He then completed his sports fellowship at Mayo Clinic in Rochester, Minnesota.
Dr. Gruner specializes in the prevention and treatment of sports medicine injuries. He has trained with the leading experts in ultrasound and regenerative medicine at Mayo Clinic. He has received expertise in cutting edge ultrasound guided surgeries. Some of his procedures include minimally invasive ultrasound-guided carpal tunnel release, percutaneous tenotomy (Tenex procedures), tendon scraping, neural releases, ultrasound guided fasciotomy for compartment syndrome, and regenerative medicine injections (BMAC, Lipogems, Prolotherapy, Platelet Rich Plasma (PRP)).
Dr. Gruner has authored published peer-reviewed articles; presented lectures; and written book chapters on sports-related injuries, value-based health care, diagnostic ultrasound, and regenerative medicine. Over the years, he served as team physician for professional basketball teams, college-level and high school teams. He is an active member of the American Academy of Physical Medicine & Rehabilitation (AAPMR) and the American Medical Society of Sports Medicine (AMSSM). He received his Registered in Musculoskeletal® (RMSK®) certificate which is the highest standard of ultrasound in medicine.
He is passionate about teaching and helping patients understand the evidence of sports medicine treatments. Working with Medicare (CMS), leading national organizations, and regenerative registries, he is a strong believer in measuring patient reported outcomes to demonstrate value for various treatments.
Dr. Gruner was born and raised locally in Bethesda, Maryland. He lives with his wife Rachel and enjoys hiking the Billy Goat Trail, basketball, volleyball, and going to the beach.
Marc Adamec, CPT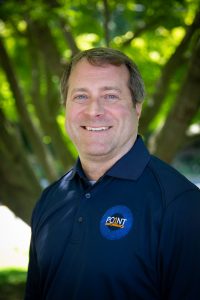 Marc has been a certified personal trainer for over 25 years. As a Division I lacrosse player for the University of Delaware, former competitive skier and mountain biker, he knows the importance of movement quality and the need for a strong, balanced body. Over the course of his career, Marc has worked with Olympic and professional athletes, as well as individuals recovering from injuries and surgeries. He was previously co-owner of Core Studios Inc., a training and pilates studio in Bethesda.
Marc believes that each client has different needs and goals and strives to design programs specifically for every person he works with. Early on, Marc was involved in creating one of the first Functional Movement Screens for personal trainers, which identifies fundamental and functional mobility problems that help guide the trainer and client to create a truly individual program.
Marc is also a nutrition specialist through Precision Nutrition. He lives with his wife and two kids in Arlington and loves to cook in his free time.
Lauren Borro, DPT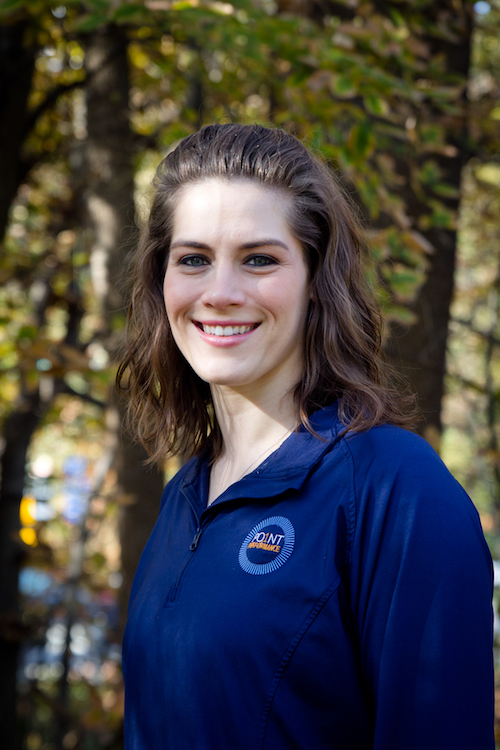 Dr. Lauren Borro graduated from the University of Connecticut with a BS in kinesiology and a focus in strength and conditioning. After working for three years as a Certified Strength and Conditioning Specialist, she attended the University of St. Augustine in St. Augustine, Florida where she received a Doctorate of Physical Therapy.
Lauren has spent her career working in outpatient and hospital-based systems in Florida and Virginia, most recently as a travel therapist. Her passion is combining extensive manual therapy skills with her strength and conditioning background to provide patients the most comprehensive, well-rounded care possible. She has completed two of three levels for her dry needling certification and will be finishing the certification within the year.
A native of Maryland, Lauren enjoys spending quality time with friends, family, and her 4-legged kids. She also enjoys working out at the gym, hiking, and going for bike rides around the city. Lauren is dedicated to advancing her skills as a therapist to better serve her patients and to creating a motivating and healing environment for them.
Lealah Fremuth, DPT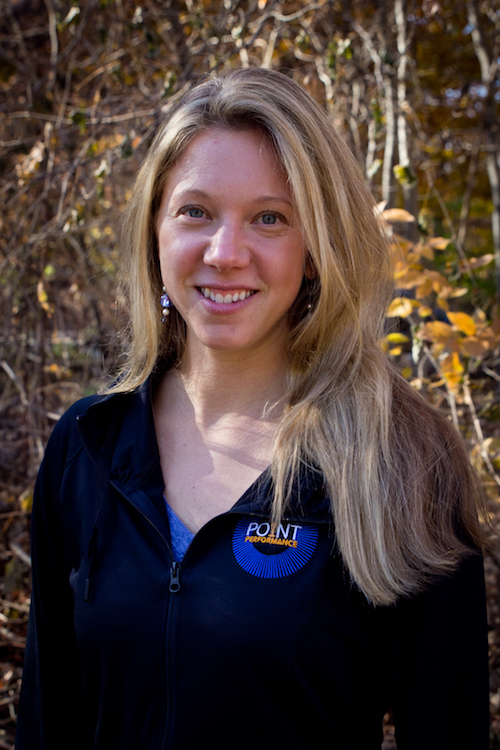 Dr. Lealah Fremuth is a physical therapist and Washington, DC area native. Lealah's physical therapy experience spans from the rehabilitation of adolescent athletes to helping the elderly population regain their independence through functional strengthening. She is certified in vestibular therapy with the ability to teach patients with a variety of balance disorders. She also treats patients post-concussion, enhancing recovery through vestibular, musculoskeletal, and aerobic therapies.
Lealah received her Doctorate of Physical Therapy from Virginia Commonwealth University's School of Allied Health Professions, and has a B.S. in kinesiology with a sports medicine concentration from the University of Virginia. She is certified by the American Institute of Balance in vestibular rehabilitation. She maintains an active lifestyle with passions for hiking, sports, and especially running. If she isn't running, you'll probably find Lealah spending time with her family, trying a new restaurant, or planning her next trip.
Adam Gershowitz, DPT, CSCS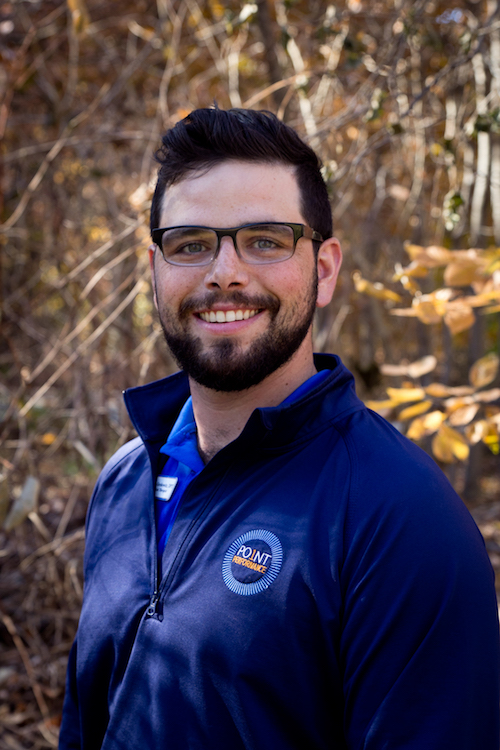 Dr. Adam Gershowitz spent his career in outpatient orthopedics with a focus on manual therapy and movement impairments. He enjoys working with all types of orthopedic patients to achieve rehabilitative and personal goals.By incorporating joint and soft tissue mobilization techniques with functional exercises, Adam improves the way the body produces and accepts forces to increase function. He ensures his patients have a strong sense of their body systems and that they feel confident in their movements during treatment. Adam is a certified Strength and Conditioning Specialist and has completed two out of three levels of certification in dry needling and will become a certified Manual Trigger Point Therapist this year—skills he uses to ensure treatment remains goal oriented and effective. He graduated from the University of Scranton with a BS in exercise science and a minor in coaching. He completed his Doctorate of Physical Therapy at the University of Maryland School of Medicine. In his spare time, Adam is dedicated to staying active and healthy. You can often find him on the golf course or outdoors, traveling the world or with his family and friends. He is a native of Baltimore.
Robert Gillanders, PT, DPT, OCS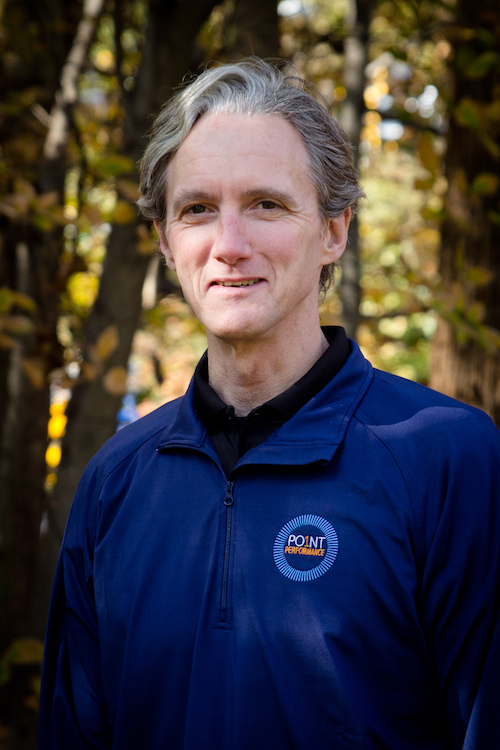 Physical therapist and American Physical Therapy Association member Dr. Robert Gillanders is a board-certified orthopedic clinical specialist, ergonomic assessment specialist, and bike-fit specialist. He is also certified in trigger point dry needling and is a running medicine expert. He integrates clinical skills with personal experience to provide athletes with sports-specific services that help them expedite their recovery and improve their race-day performance. Robert received his Master's of Physical Therapy from the University of Saint Augustine and his Doctorate of Physical Therapy from Marymount University. He is a frequent guest speaker at medical conferences and athletic events, a contributor to Runner's World magazine, and a consultant for local running and triathlon teams. Robert enjoys staying active by running and cycling. He has competed in numerous endurance cycling, running, and triathlon events, including the Boston Marathon five times.
Allison Haynes, PT, DPT, MTC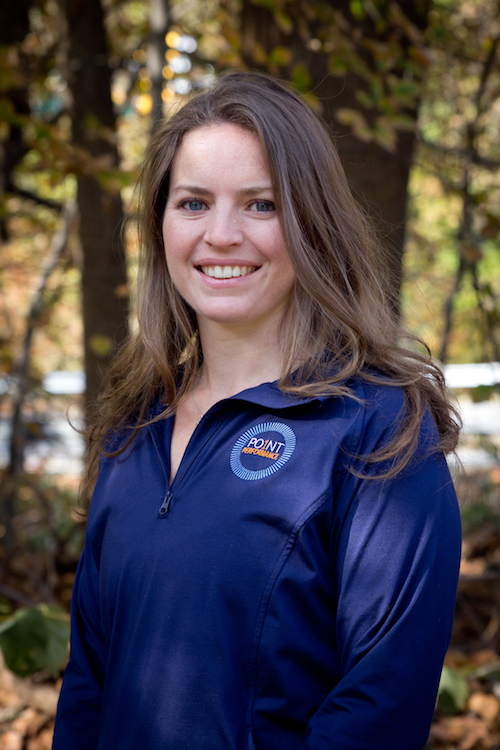 Dr. Allison Haynes is a certified Manual Therapist with a multifaceted background including training in medical therapeutic yoga, postural restoration, and numerous other methodologies. She is also certified in trigger point dry needling through the American Dry Needling Institute and has training through the Postural Restoration Institute. Through this diverse background, Allison looks at the whole person in order to efficiently reach each patient's goals, recognizing that no one person is the same and a specified personalized approach allows for optimal outcomes.
Allison received her Doctorate in Physical Therapy from the University of Saint Augustine and her Bachelor of Science in kinesiology from the University of Maryland. While at UMD, she worked as a personal trainer and group fitness instructor, which gave her an early interest in health and wellness.
Allison is a Maryland native who graduated from Good Counsel High School. In her free time, Allison enjoys staying active, practicing yoga, playing soccer, and enjoying a run through the city with her dog.
Seema Marshall, DPT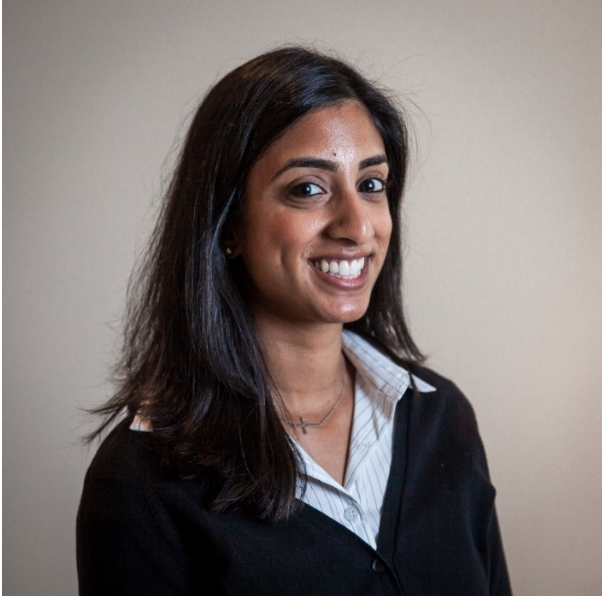 Dr. Seema Marshall, a native of Montgomery County, Maryland, specializes in orthopedics and manual therapies. She cares for patients with conditions related to overuse injuries, post-operative care, and sports performance with a particular focus on hips, knees, back, and shoulders. She has worked in a variety of settings, including outpatient care facilities and research institutions. She also holds a certificate in trigger point dry needling which she often employs in patient care with curative results. Seema received her B.S. in biology from University of Maryland, Baltimore County and went onto receive her doctorate in physical therapy from the George Washington University. In her free time, Seema enjoys visiting with her close-knit family, including her two young (and very busy) nephews. She is a fan of all local sports teams, and as a football player herself, holds a special place in her heart for the Washington Redskins. She can often be found on weekends playing with her dog or at the gym going through the rigorous paces of HITT workouts.
Renee Metzger-Butler, MS, CPT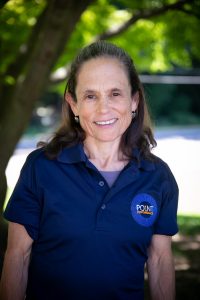 Renee has over 25 years' experience as a personal trainer and health educator helping clients reach their fitness and lifestyle goals. She has a well-established private in-home fitness practice working with individuals, small groups and local communities. As an exercise specialist with clients over the age of 60, she has worked at Sumner Fitness alongside a team of physical therapists as a transition trainer for the last 15 years, helping patients retain their strength and maintain their active lifestyles. Renee received her MS in exercise science from George Washington University and is certified as a Personal Trainer by ACE. She is currently studying to become an ACE-certified Sports Nutrition Health Professional.
Renee competes nationally in marathon and ultra-distance races, placing in the elite ranks of distance competitors. In addition to running, she travels north to visit her sons and extended family and friends as often as possible.
Chris Ricardo, PT, DPT, OCS, CSCS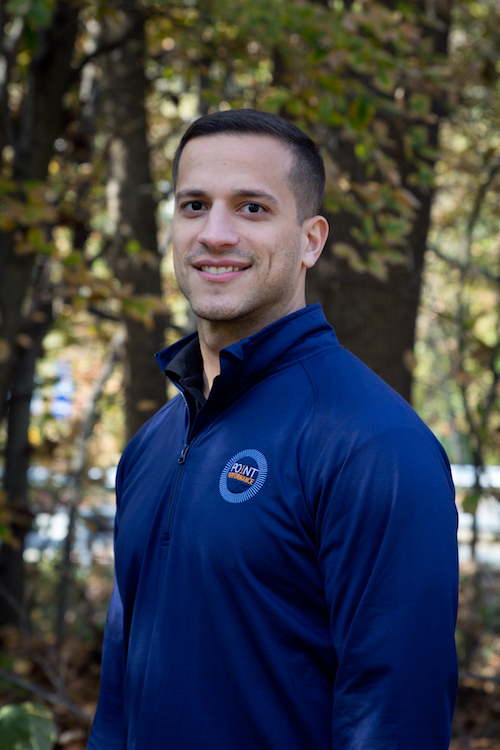 Dr. Chris Ricardo graduated with a BS in kinesiology from the University of Maryland and went on to compete his Doctorate of Physical Therapy at George Washington University. Chris has spent his career working in outpatient orthopedics with a focus on post-operative and overuse injury rehabilitation. He enjoys treating a wide range of orthopedic conditions and his passion is treating athletes ranging from high school superstars to weekend warriors.
Chris incorporates both manual therapy and functional movement and exercise into his treatments. He is a Board Certified Clinical Specialist in Orthopedic Physical Therapy (OCS). He is also a certified Strength and Conditioning Specialist (CSCS) and has further studied Selective Functional Movement Assessment (SFMA). In addition, Chris is dry needling certified to further allow him to better serve his patients.
Chris is an active member of the APTA District of Columbia and Sports Physical Therapy Chapters and is an APTA credentialed clinical instructor. In his free time he enjoys an active lifestyle, traveling, eating, and running.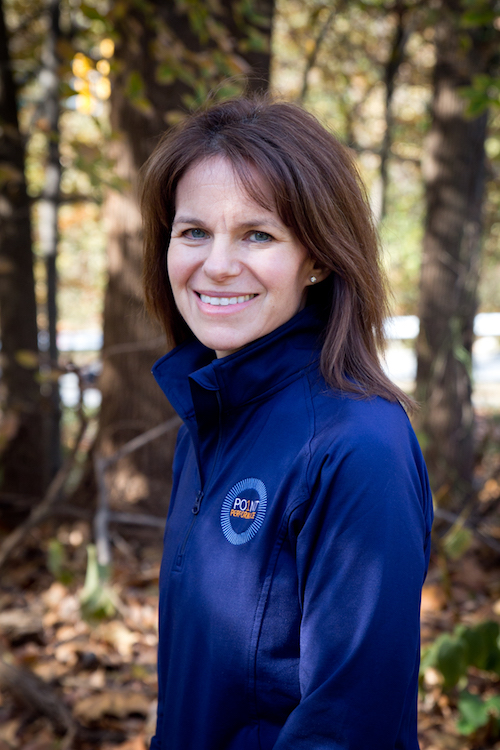 Julie Shein, PT, CPT is a graduate of the University of Maryland School of Physical Therapy and has been providing excellent patient care for the past 20+ years. She received her vestibular certification from the University of Miami in 1999 and has taught and provided vestibular evaluation and treatment for the past 15 years.
Julie developed a post-concussion certification for physical and occupational therapists and a physical therapy treatment protocol for persons with Post-Concussion Syndrome. She is a member of the Vestibular Disorders Association and has penned articles on balance and fall prevention and has provided regional lectures to area physicians, PTs, neuropsychologists, OTs, and athletic trainers on physical therapy and Post-Concussion Syndrome. She has participated in a research project looking at the benefit of physical therapy post-concussion.
Julie is a neurologic physical therapist providing excellent care for persons with multiple sclerosis, Parkinsons, TBI and CVA. Julie enjoys working with persons with complicated injuries and compound diagnosis. She considers herself an explorer who wants to get to the bottom of her patients deficit and put the pieces of the puzzle together to reduce their dizziness, improve their pain and increase their function. A long distance runner and certified personal trainer (AAAI-ISMA), Julie enjoys working out with her friends and spending time with her family. She lives with her husband, three children and black lab in Potomac, MD.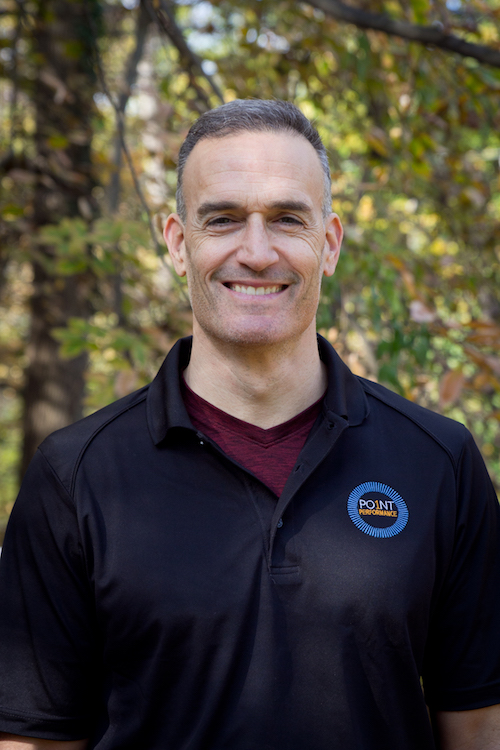 Phil Silberman is a National Association of Sports Medicine certified personal trainer with more than 21 years of experience. Phil has trained in various gyms and clinical settings over the years, working with clients of all ages and abilities. He enjoys helping clients meet and exceed their fitness and wellness goals, employing a variety of techniques.
After serving as a trainer at Washington Sports Clubs from 1996-2001, Phil helped open ClubGolf in Gaithersburg, MD, the preeminent golf fitness facility in the area, where he also served as Fitness Director from 2001-2003, designing sport specific exercise programs for avid golfers. He then co-managed Lakewood Country Club's fitness center from 2003-2013, while simultaneously continuing his in home training practice.
Phil brings a wealth of fitness and wellness knowledge, as well as a client centric passion to each session, and focuses on the unique needs and goals of each client. In his free time Phil enjoys hiking, biking, reading, and spending time with his family.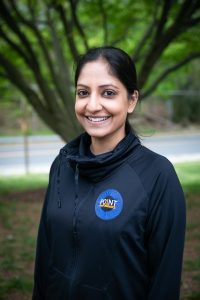 Narinder specializes in sports medicine and orthopedic care. As an avid runner and weight trainer, she is interested in running mechanics and strength training and holds a certificate in dry needling. She consistently pursues continuing education courses to stay up-to-date on the best physical therapy practices. Narinder is a member of the APTA and its orthopedic section since 2011. She received her Doctorate of Physical Therapy from the George Washington University and her undergraduate degree in biology with a focus on molecular genetics from the Ohio State University. She has practiced physical therapy in DC, Northern Virginia and Maryland.
Her interests include recreational sports, including football and basketball, reading, and playing with her dog. Narinder is multilingual with fluency in Punjabi and competency in Hindi.
Michal Tekle, PT, DPT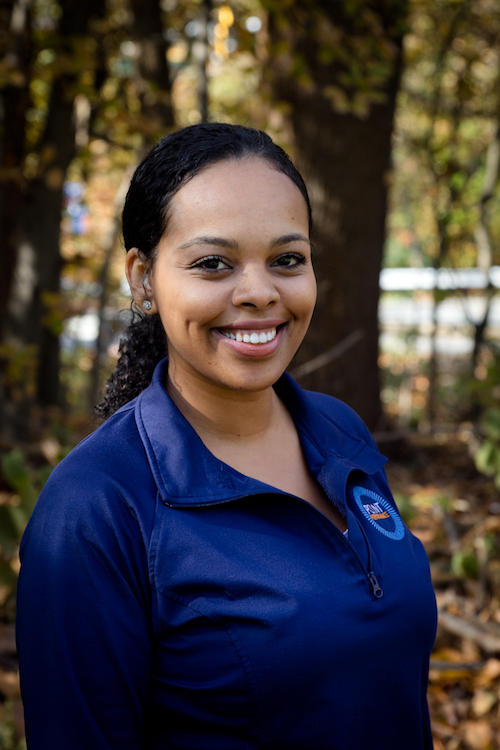 Dr. Michal Tekle received her bachelor of science from Virginia Commonwealth University, followed by Doctorate of Physical Therapy from Howard University. Michal strives to enhance her skills and knowledge base by taking continuing education courses, in order to better serve her patients. She enjoys treating a wide variety of orthopedic conditions, especially spine dysfunctions. Michal offers an integrative approach to treatment, which treats the whole person, rather than just the injury or condition. Michal has attended extensive coursework in different manual therapy techniques which allows her to develop an individualized treatment plan that is right for each patient. She is currently in pursuit of obtaining a manual therapy certification. In her personal time, she enjoys outdoor activities and traveling.
Laurie Williams, MA, CHWC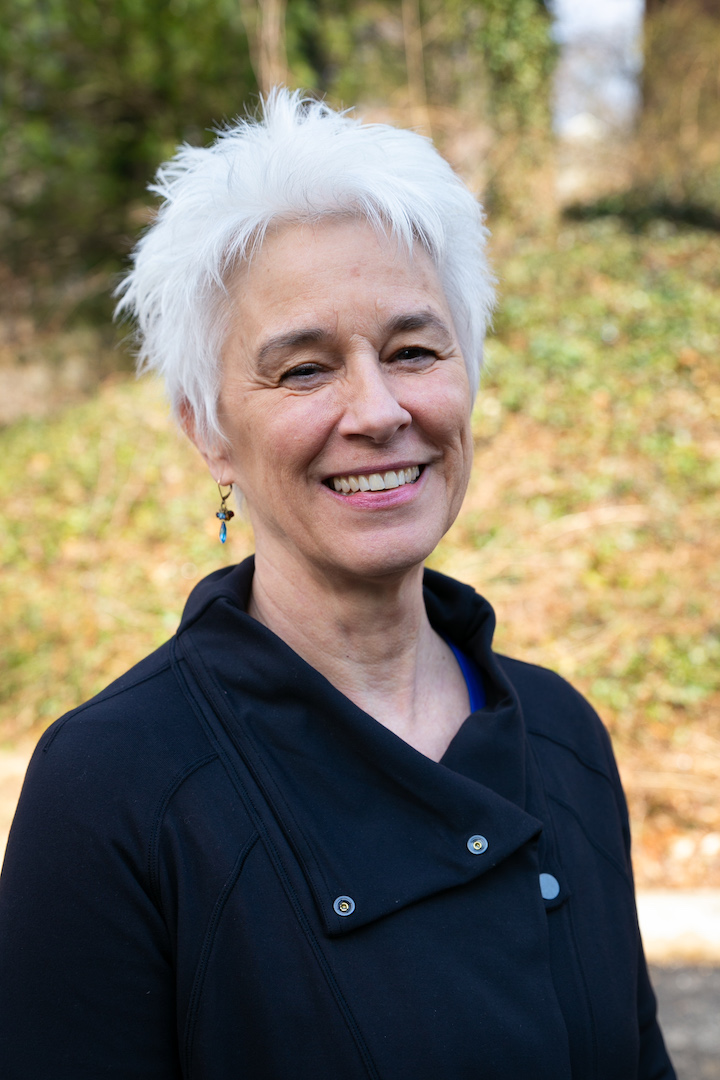 Laurie is a certified health and wellness coach who combines her expertise in healthy lifestyle and integrative health with her proven leadership skills and a wide-ranging health education background. She combines her graduate work in health education and lifestyle promotion with her training in wellness coaching and her 20+ years in the healthcare industry to create customized programs that result in lifetime change for her clients. Her coaching approach is whole-person, taking into account the physical, emotional and spiritual aspects of health, and tailoring each coaching plan to the personalized needs of the individual or group.
Laurie has an MA in health education/promotion from the University of Maryland, and a BA in child study/dance from Tufts University. She is a certified Health & Wellness Coach (Wellcoaches), a registered yoga teacher (YA 200), and a Group Exercise Instructor (American Council on Exercise). She has been studying Iyengar yoga for more than 12 years and has taught yoga and fitness for more than 20. Laurie loves spending time with her husband and two sons.