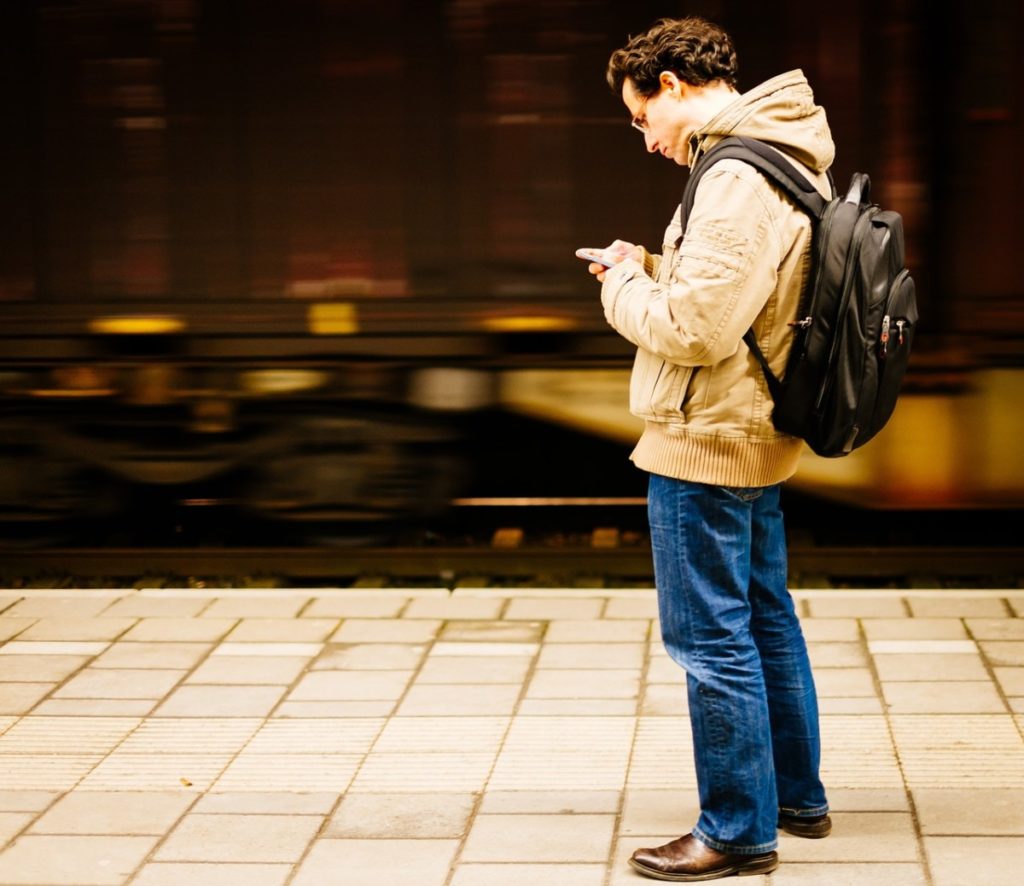 Do you have neck pain? Do you stare at your phone—a lot? We might have found a culprit.
While the pain isn't permanent—yet—it can become a chronic issue, particularly among children whose entire lives have revolved around the phone. Cervical pain and arthritis can be expected to grow in the next several years, as people spend years staring down at their phones.
Of course, neck pain can arise from any number of problems: poor posture in front of a computer, a pinched nerve, whiplash, or a bad night of sleep. But today, we'll talk about smartphone use as the focus behind people's neck pain. It even has a term: "text-neck."
Your daily phone habits
According to a recent study, 79 percent of people between 18 and 44 have their phones with them almost all the time, with two hours without. They're busy reading, scrolling, texting, or playing games. Think about your typical day: When you wake up, your first move is probably to look at your phone. From the bed, the bathroom, and while you brush your teeth. While getting dressed and during breakfast, and on the way to the bus stop or metro. You're looking down while waiting for one to arrive, and then during the entire ride. Then as you walk to your office, in the elevator, and into your office. Basically, you'll look at your phone all day.
The same occurs in reverse as you go home, during dinner, and even while watching TV. Because the text is so small, you have to strain your eyes and your neck forward just to get a good focus on it. All day long. As Ray in Jerry Maguire reminded us, the human head weighs eight pounds. Except it actually weighs between 12-15 pounds. And that's a lot of weight hanging off your neck, especially when it's dipping down for so many hours a day.
It's no wonder you suffer from neck pain. It's created by the head and shoulders moving forward, which in turn puts pressure on your back muscles and spine.
If you're not convinced, pay attention to the number of times you feel the urge to lift your head up and back to stretch it out, or roll it around. It probably feels good to sometimes put the phone down and relax your eyes. While this is a good thing to do, it means you're far too hooked on your phone.
What's the best solution?
-Make sure the rest of your work day posture isn't aggravating the situation. Set up your desk to be ergonomically correct.
-Take frequent breaks and try these desk-relieving exercises by our Point Performance therapists. Adam Gershowitz demonstrates proper keyboard position. Michal Tekle shows a great shoulder stretch to reverse the strain from being hunched over all day. Robert Gillanders demonstrates another shoulder stretch using a foam roller you can store in your office. Allison Haynes demonstrates a breathing exercise to help relieve stress. 
-Raise your phone up to your eye level so it looks like you're taking a photo. It will actually relieve the stress from your neck.
-Lastly, just put the phone down!
If you're suffering from neck pain and back strain from being on your phone, talk to your doctor and physical therapist. They can suggest exercises and steps to take to relieve the pain.