A Full Range of Services
Point Performance combines two of the region's most respected practices as Point Performance Medicine led by Dr. Mark D. Klaiman, MD and Point Performance Therapy led by Dr. Haim S. Hechtman, DPT.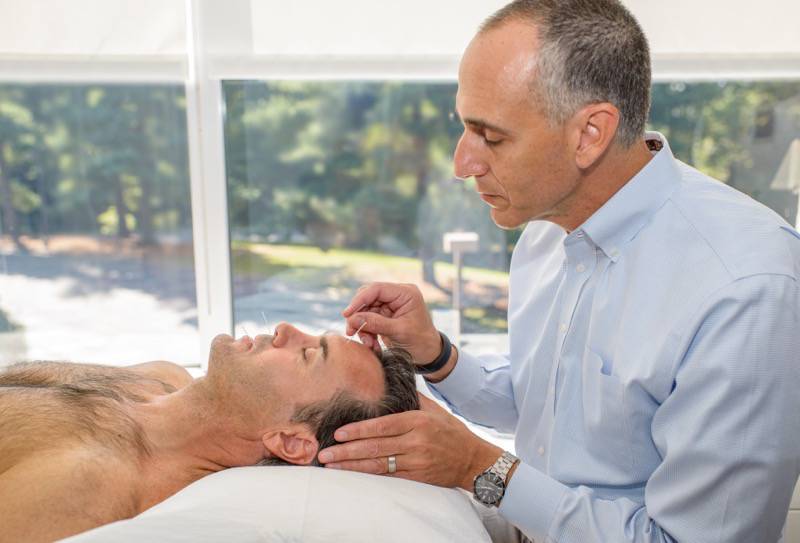 Physical pain brings many patients through our door for the first time. Our ability to go beyond relieving that pain to helping patients reach their highest level of physical function and performance makes us unique. We coordinate leading-edge services—both medical and non-medical—for healing and building your physical strength, movement and flexibility. A personalized approach to treatment helps realize your optimal physical health and quality of life—without surgery.
Is Point Performance for you?
Do you have a recent sprain, strain or injury? Are you looking for relief from arthritis or other chronic pain? Are you athletically active and interested in preventing injury or moving to a higher level of performance? Do you simply want to regain lost strength and flexibility to do everyday activities you enjoy without pain? If you answer "yes" to any one of these questions, we can help.
What can you expect at Point Performance?
First, we listen. We ask questions and learn about you, what you love to do and what gets in the way of your doing it. By spending time—right from the start—we begin a working partnership that is the first step in relieving pain and restoring your physical function. Then, working closely with you and your referring physicians, we craft a personalized Point Performance Treatment Plan that is the roadmap to achieving your goals.