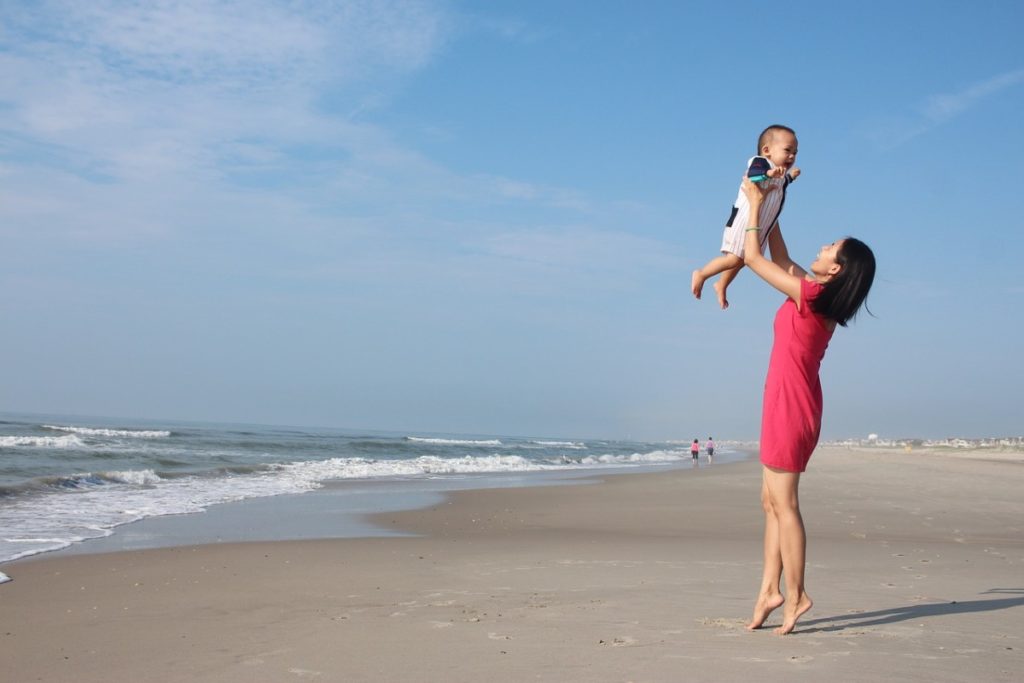 Childcare is more than just taking care of the child—you need to take care of yourself, too. At Point Performance, we have our share of parents coming through our doors from back injuries. The causes range from pregnancy to carrying a child in the Baby Bjorn or Ergo incorrectly, or from lifting the child and pulling a back muscle. And it's not just limited to the parents—nannies, grandparents, preschool teachers, daycare employees are all susceptible to back injuries. Anyone who's lifting a child needs to keep in mind that it's just like carrying a heavy box or laundry basket, except it wriggles and grows heavier with age.
Here are some good tips for how to carry a child in different situations.
How to lift a child
Face your child and squat down. Hold onto your child and keep him or her close to your body, rather than extending your arms out straight. Stand up straight by using your thigh muscles, rather than your back. If you can, hold onto a wall or furniture to help lift yourself up. Resist the urge to twist your body, even if your child is.
How to carry a carseat
Carseats are heavy and awkward to carry. If possible, get a carseat stroller where you can place the carseat into a frame and push it around, rather than carry it. However, if you don't have one with you, or have to climb stairs and can't take a carseat stroller, make sure you try this method when carrying the seat. Rather than holding it like a purse on your arm, as many people do, you should carry it as demonstrated in this video for a smarter, more supported method.
How to wear your baby in a baby carrier
The baby carrier is great when you need to be mobile and sans stroller or carseat. On the other hand, if it's not worn correctly, those 10 or more pounds can start to really pull on your body and strain muscles. Parents have complained about neck, shoulder, and back pain from carrying their babies.
First, check that you even have the right size baby carrier for your baby. What worked well for a newborn may no longer work for a six-month old. Make sure you know how to strap your child in correctly by practicing with a doll and reading the instruction manual correctly. Then, make sure the weight is distributed evenly along your body. The baby should be worn higher up and should not feel like you're being dragged down. By a certain weight, babies should be positioned differently in the carrier, and switched to being carried on your back rather than on your front.
Why you shouldn't swing your child in your arms
Hearing your child laugh when you toss them in the air is heart-melting, until you either 1) throw out your back from tossing and catching a 10+ pound weight, or 2) drop your child. The same thing when you and another grown-up swing your child by the arms between you—you can easily pull a shoulder or back muscle, and you can also dislocate your child's arm. There are a lot of ways to safely play with your child that isn't risky to either of you, and will still elicit giggles and laughs.
Stay tuned for more child care tips that also save your back!