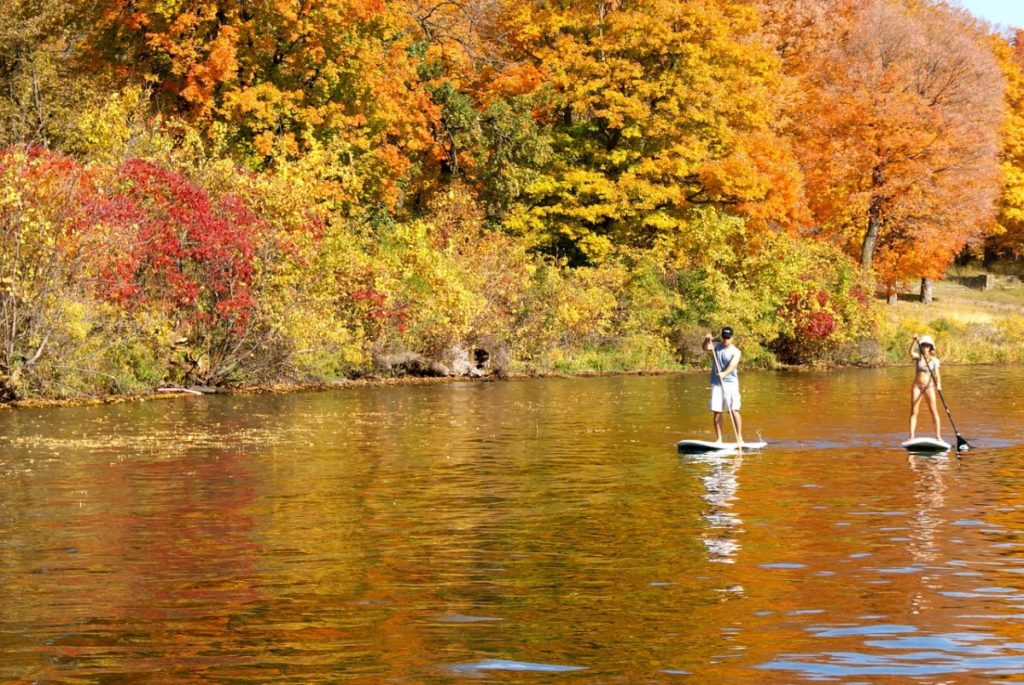 The autumn, or fall season means cooler temperatures, more bearable workout weather, cleaning up the yard, and more reasons to be outside before the winter cold settles in. Everyone's back to work or back to school, and suddenly the pace of life shifts from the summer lull. However, it's a great time to take advantage of that cooler, but beautiful autumn weather. Here are some activities and ways to enjoy your fall and how to stay safe while doing them.
Walking, running, hiking, cycling, skating. Now that it's not sweltering, the autumn temperatures are perfect for going outside to enjoy the scenery while engaging in aerobic activity. There's lower risk of overheating,
Safety tips:
Wear proper clothing to keep your muscles warm, depending on the temperature
Warm up. With cooler temperatures, your muscles will be colder and prone to strain.
Watch for slippery leaves. As more leaves cover the ground, there's greater risk of slipping on them and falling.
Wear reflective clothing. As the sun rises later and sets earlier, there's more chance you'll be outside when it's darker. Make sure drivers can see you on the road.
Stay hydrated. It's easy to forget that, just because you're not working up as much of a sweat as you did in summer, your body still needs water.
Yardwork. Now's the time to clean up your yard with raking, mowing, pruning, aerating the lawn. This is a great way to spend time outside while being active in autumn. Of course, if you're not used to doing all this activity, make sure you don't overexert yourself. Find someone to help you or take a few days to complete the work.
Safety tips:
As always, warm up first before beginning an activity.
Treat autumn leaf raking like a sport. We've written about warming up and proper raking techniques to avoid back pain.
Use walking sticks while aerating the lawn. If you're strapping on spiky bottoms to your shoes and planning to march across your yard, use a walking stick or two for support. Sometimes the spikes may become stuck in the grass and can throw off your balance.
Use a ladder and ask someone to spot you when pruning higher up. It will ease the pressure on your arms and shoulders.
Take frequent breaks and drink water.
In addition, now that school is back in session and summer vacation-from-work is over, everyone's to-do lists become busier, deadlines increase, and stress levels seem to heighten. Try to take a few minutes a day to find a quiet spot and meditate, or at least sit still and breathe deeply without interruption, from others or even from your own chattering mind. Taking breaks from work and busy schedules can help alleviate any physical pain that's a result of pent-up stress.