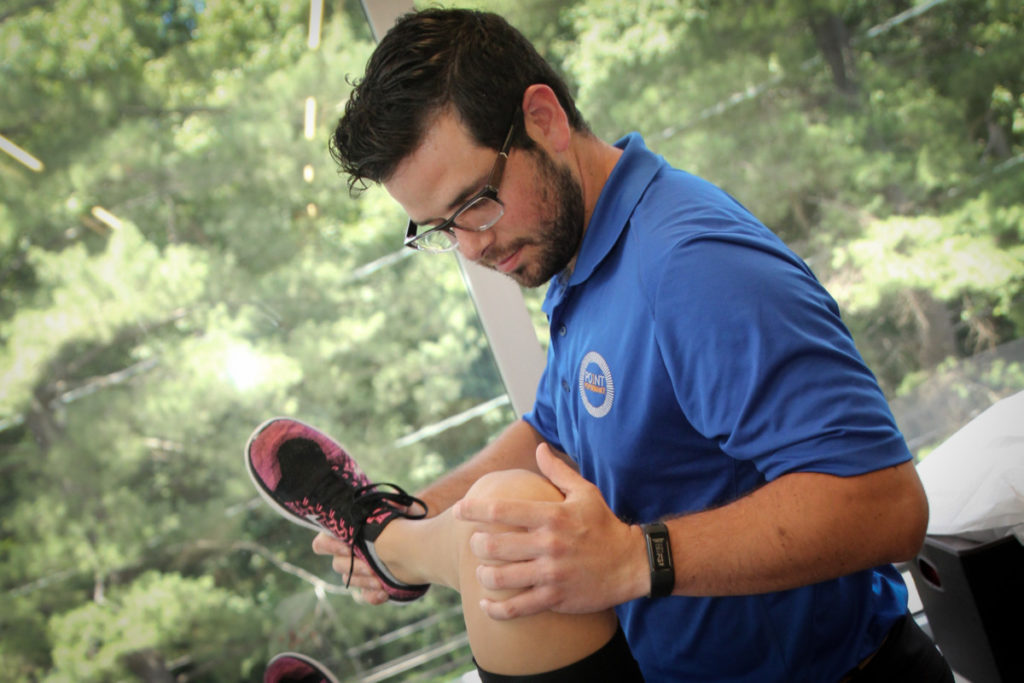 Knee osteoarthritis is the leading cause of musculoskeletal disability worldwide. In the United States, more than 27 million people suffer from osteoarthritis, affecting the knees of 19-28 percent of Americans over 45 years of age. In Bethesda, due to the number of active individuals, the number can be even higher.
What are the main causes of osteoarthritis? The primary reason is from repetitive wear and tear on the joint; and secondly, from direct trauma or previous surgery. Those who undergo meniscus surgery (which is considered trauma) are more likely to develop knee osteoarthritis.
Other major risk factors include:
For every pound of weight gain, an additional three or four pounds of force are applied to the knees.
Age over 50, particularly in women over the age of 55.
Genetic predisposition.
Prior injury.
Overuse activities, such as football, tennis, soccer, and long-distance running.
Other medical conditions including osteoporosis, metabolic disorders (gout), and arthritic conditions (rheumatoid arthritis).
The good news is that early diagnosis and intervention can help reduce or eliminate the pain caused by osteoarthritis.
At Point Performance in Bethesda, our physiatrists and other musculoskeletal physicians will perform a comprehensive evaluation to help determine whether you have knee osteoarthritis or some other condition. They will explore your nutritional and exercise habits, and medical history for the existence of osteoarthritis in other joints and rheumatoid arthritis. You will also be questioned about a family history of osteoarthritis or other arthritic conditions. You will be asked whether the onset of pain occurred suddenly or gradually, if it was associated with injury, and about the relationship of your symptoms to rest and activity. Your physician will inquire whether you feel stiffness in the mornings or after a period of prolonged sitting, and whether you hear a creak or crackling sound when the knee bends or moves.
Next, you'll have a detailed physical evaluation. The assessment will include an exploration of your weight, general flexibility, and strength. The doctor will look for factors that may contribute to joint stress. You will be examined for generalized joint or localized knee swelling, knee joint instability, and the precise location of the pain. Your physician will perform specialized exam techniques, challenging your knee in different positions to help identify the most accurate diagnosis.
Additional diagnostic testing can help to identify the cause of your symptoms. Lab work includes blood tests, to rule out other forms of arthritis; and joint fluid analysis to check for signs of infection or gout. You may have an X-ray, ultrasound, or MRI performed in Bethesda so the doctor can further examine your area of pain.
Once the most accurate diagnosis has been made your doctor will develop a treatment plan that targets your particular cause of pain. We'll discuss treatments in our next post about knee osteoarthritis.