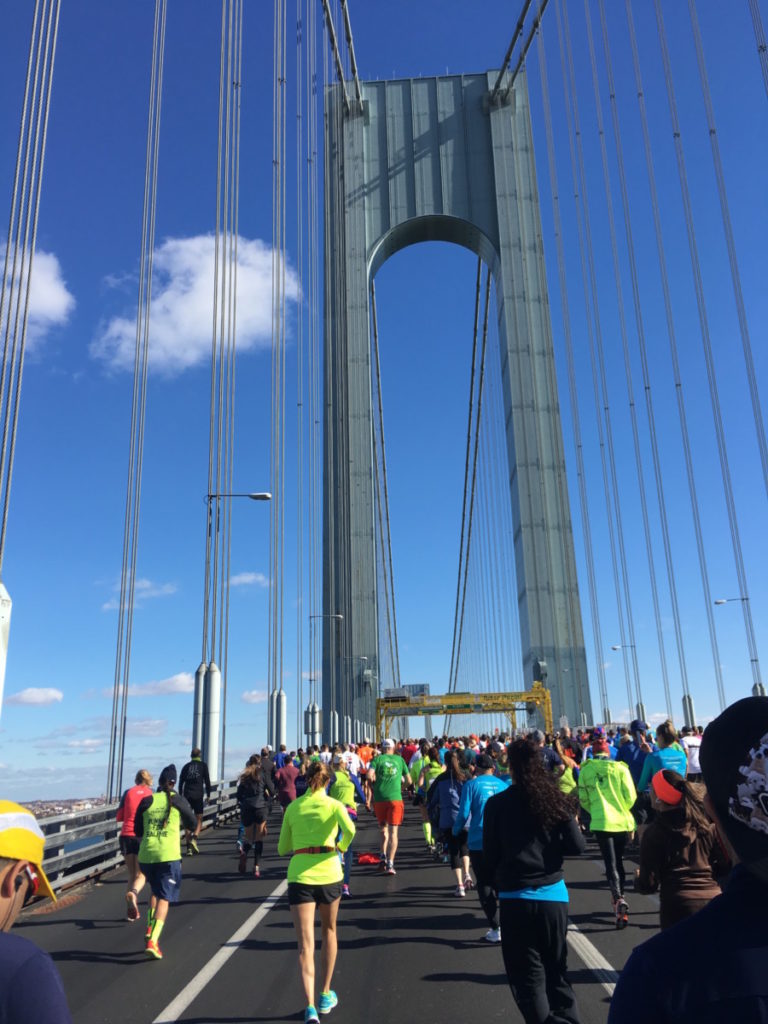 Point Performance Patient: 40-year-old woman training for first marathon
Pain: Shin splints
(As told to Point Performance)
I was training for my first marathon, though I'd run in a few half-marathons and several other races. More than halfway through my training, however, I developed sudden muscle cramping in my right calf muscle. I couldn't make it through even a short run without experiencing pain and fear that I would make the injury worse.
I took time off and switched to swimming. I tried wearing orthotics in my shoes and a compression sleeve on my leg. I stretched and massaged my calves regularly. Eventually, I found my way to an orthopedist, then an MRI, which revealed that I had shin splints. Shin splints are caused by a jump in running activity, overtraining, or overcompensating for weaker muscles. In my case, it was all three. By this point, I was on a run-stop-run training scheduling, and I had about three weeks left until marathon day. Whether I could even participate in the marathon was unknown.
At Point Performance, Dr. Joanna Bakos said while she couldn't promise that I would break any records, she could help me reach a pain-free state enough to participate in the marathon. We went to work right away on strengthening the weaker muscles that were causing the shin splints to form. I was engaging my deep core muscles for stability, stretching and strengthening my calves, and working my hip, glute and thigh muscles. The exercises she chose were designed to balance the asymmetry of my body, noting that one side was weaker than the other, causing the overcompensation on the other. She also advised that I continue swimming and cross-training in addition to running.
Joanna also applied dry-needling to my calf. As she placed the needle into the tight muscle, my leg would twitch and jump involuntarily as the knots unfurled themselves. After about four needles, the difference between my once-tight muscle bands and the now smooth, relaxed version was noticeable. After an evening of soreness, I was able to go for a run the next day with minimal pain. However, she warned me not to rely on the dry-needling for pain relief: the cause of the pain still needed to be corrected through home exercises.
A few days before the marathon, she applied a few dry needles on my calf again. By the marathon, I experienced no pain (other than mental) and completed the entire race.
I took some time off running after the marathon, and stuck to walking and continuing the home exercises Joanna prescribed for me. I started running again a few weeks later, but have been pain-free since that last visit with Joanna before the race!