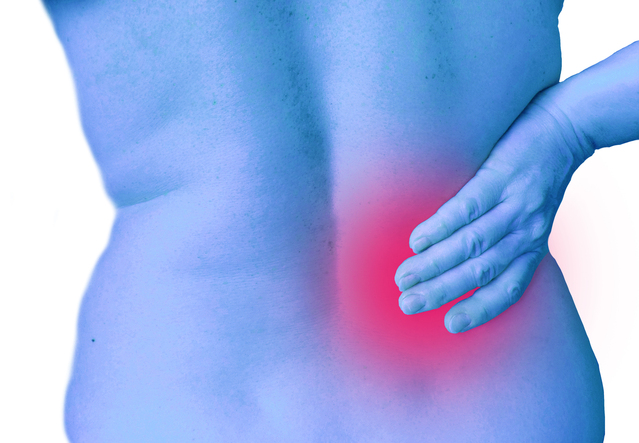 By Chris Ricardo, DPT
Back pain is one of the most common ailments among adults, with up to 80 percent experiencing some sort of low back pain some point in their lives, according to the Mayo Clinic. The symptoms are more prevalent among those aged between 33 and 55, and the reasons range widely.
What should you do when you have back pain? Turns out, lying down is not the best solution. Studies have shown that simply walking can help cure the pain better than being sedentary. Not exercising, in general, also contributes to back pain. It's the need for muscles to move around that keeps the blood flowing to them and pain-free.
Regular exercise, in general, is what can avoid back pain in the first place, as long as it's performed in a relaxed manner. Swimming, walking, running, biking are all good ways to keep the back moving. In fact, back pain isn't always due to injury but to limited use of activity.
In some cases, it's matter of getting enough sleep. Studies have shown that a lack of sleep contributes to added back pain. Poor sleep makes the body vulnerable to many things, from colds and viruses to, yes, back pain. It also contributes to increased stress, which people often tense and carry in their back muscles.
The back is a fairly strong muscle, so the likelihood that the pain is a result of injury is rare. In fact, 90-95 percent of back pain tends to be from stress or being tired. Only one percent is due to cancer or something specific. Not only that, very few cases require surgery. And while manipulating the back with a chiropractor can bring some relief, it's often quite temporary. It's better to develop an exercise routine to help alleviate and prevent back pain, such as walking for 30 minutes a day.