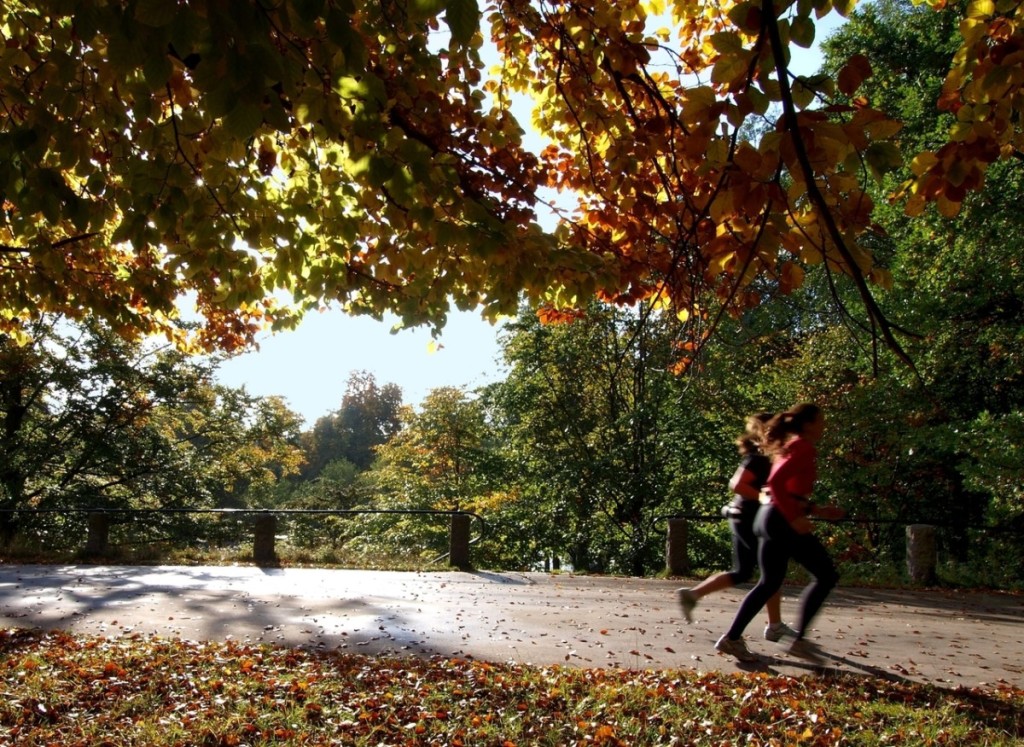 September is a great time to start working out – there's no more excuse about hot weather or vacation plans. It's still plenty warm out, but nothing like the humidity that plagued the region for most of July and August. It's a great time to enjoy a walk in the cool morning with the dog or an after-work bike ride home. Or you may be joining a soccer or softball league. But like any time of year, it's still important to take care to prevent injury, and to be safe.
Ease in. It's easy to get caught up in the enthusiasm of the activity, or if you're working with a coach, to be pushed harder before you're ready. Start slow and add more as your body adjusts. If you're been working out all summer, you'll find that the cooler fall weather allows you to do even more – but still take it easy. If you suddenly become injured, you'll be out on the sidelines for a few weeks before you can start again.
Warm up. Especially if you head out in the mornings, when it's not as warm as it used to be. It's important to do a proper warm up before you plunge into your workout to get your body temperature up and prep your muscles to minimize injury. For runners, try some of these pre-run dynamic stretches designed to prime your muscles without pulling them and these stretches for cyclists.
Dress right. It's not as hot, but it's not winter yet, either, so no need to start piling on sweatshirts and hats. Dress like it's about 10-20 degrees warmer than the thermometer says, depending on how hard you'll be exercising. Soon enough, your body will begin to feel warm, or even hot, and you'll be glad you didn't add the extra layer yet.
Fit your shoes. Summertime means lots of roomy, open sandals, flip-flops, and other footwear that allows your feet to splay out and be comfortable. Once the cooler weather comes in, there's nothing worse than cramming your feet back into a pair of regular, closed shoes. Now is also a good time to have your sneakers fitted properly and your feet measured. An ill-fitting shoe can make or break your workout (and your body, literally).
Hydrate. Just because you're not sweating as profusely now doesn't mean you don't need to properly hydrate during your workout. This is especially true for back-to-school sports, where high school athletes may have been out of practice all summer and are going full-force during practice. According to the American College of Sports Medicine, the majority of heat illness cases occurred during the first four days of football season. Pads and other protective gear can also make it warmer for the athlete and cause more sweating. Drink plenty of fluids before, during, and after your workout.
Be safe. Now that it's back to school, there's far more traffic on the road, the daylight hours are shorter, and it's more difficult for drivers to see you on the road and for you to see the road (for potholes or similar). Wear reflective clothing, carrying a headlamp or light to guide your path, and keep your music low or off to be more aware of your surroundings.
Most importantly, enjoy your workout! You'll start to notice signs of fall as the month continues, and be able to enjoy the leaf color changes and the brisk air. Check with your physical therapist if you start to notice any signs of pain from your newfound workout.