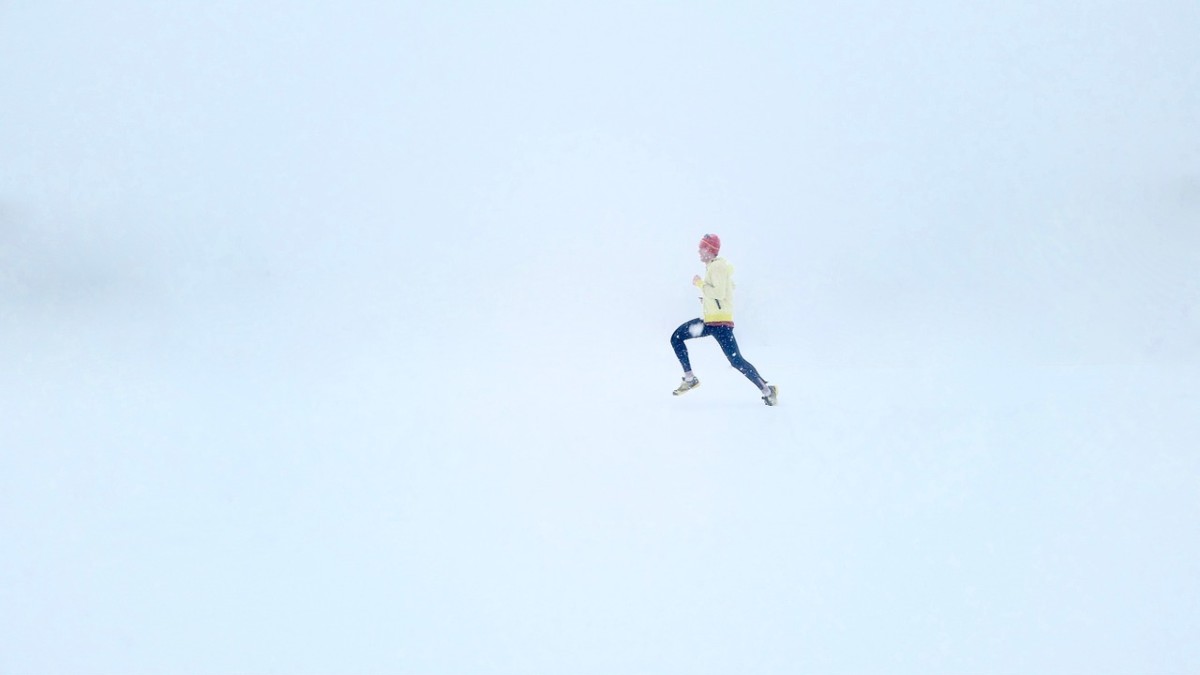 We at Point Performance know – it's hard to motivate to exercise in winter. It's cold, it's cloudy, it's pitch-dark out in the mornings and evenings after work. We tend to get sick in winter. We'd rather huddle under a warm quilt by the television and wait until the groundhog finds its shadow.
However, 'tis the season to also eat more, particularly sweets, and to imbibe more during the holidays and when ringing in a new year. Not only that, some people are affected by SAD, or seasonal affective disorder, also known as the winter blues, from not gathering enough daylight to boost spirits. And even though you may make New Year's resolutions to exercise more, the gravitational pull of the down comforter and the sofa makes it hard to follow up.
However, we love winter workouts. Winter exercise can be invigorating and healthy, and makes you feel less like a lazy potato. And when you finally do have to do physical activity, such as shoveling snow, your body won't ache for days afterwards. How do you, then, motivate to move off the couch and into your sneakers? Here are a few ideas.
-Sign up for a race – a walk, a 5K, a 10K, a bike race, a swim challenge, a triathlon. Now there's a purpose and an end goal. Find a group to train with, or a buddy, and a schedule to follow that will keep you on track.
-If racing isn't your thing, sign up for a class. Try spinning, Zumba, pilates, dance, or even tennis lessons or karate. Not only will you get a good workout with a coach, you'll learn something new.
-Buy a new outfit or sneakers. Sometimes having something new and fun to wear can motivate you to get out there.
-Prepare for ski season. If you're a once-a-year ski-trip kind of person, you'll be familiar with the burning legs and fear of "last run" falls. Prevent them by prepping your body for the slopes with some lunges, squats, core strengthening exercise, and general aerobic activity. This video demonstrates some great ways to exercise those skiing muscles.
-Try a winter sport: ice skating works on legs, balance, and your cardiovascular, and if you find an
outdoor rink, it gets you outside in the fresh air. Rinks are also lit up at night, allowing you to get in an evening workout. If there snow nearby, give cross-country skiing or snowshoeing a try. Both take you outside into scenic nature, allowing for pleasant retreat in the wintertime.
-Don't like the cold? Swimming is actually a warming sport – a lot of swimming pools are heated, and you can warm up in the hot tub or sauna afterwards. Yoga is often held in warm or hot rooms to increase circulation and keep your muscles from getting cold.
In wintertime, it's important to stay safe while exercising, particularly outside and in the dark. Here are a few guidelines to follow:
Wear bright, reflective clothing, so cars can see you at night. A headlamp is a good idea, and a bike lamp (if biking) is essential
Be aware of ground conditions. Watch for ice or wet leaves, which can be harder to see at night too. If it's icy, try wearing road grippers on your shoes
Dress in layers that you can tie around your waist. Don't wear cotton as it can get wet and heavy, and then chill your body
Make sure to warm up before exercising in the cold. Do dynamic stretches and keep your muscles warm to avoid injury
Lastly, have fun!