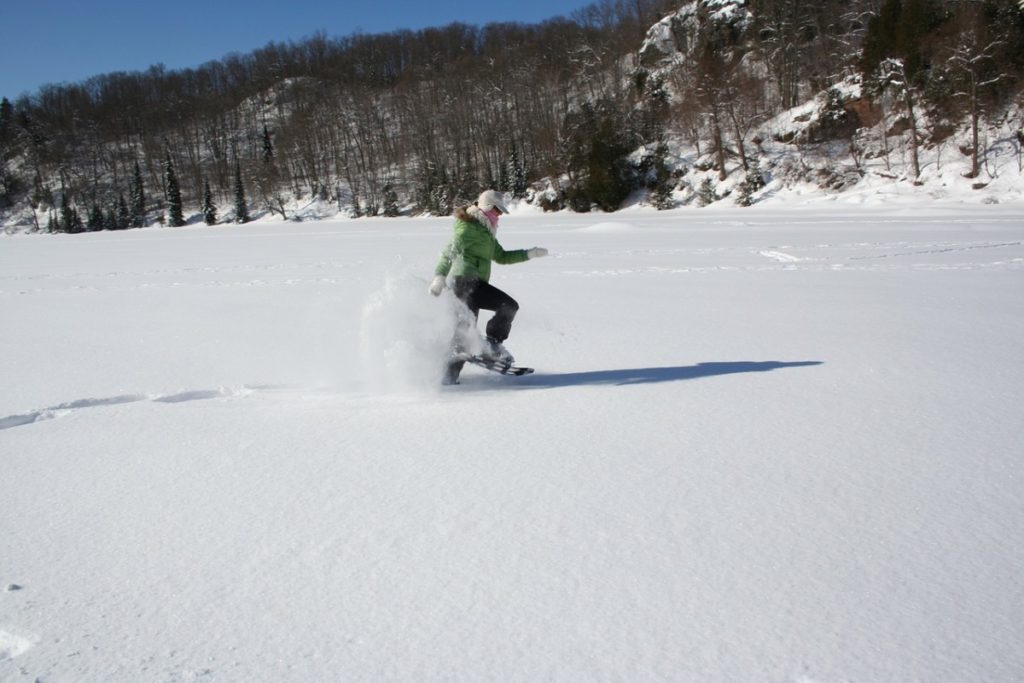 Yes, we know – it's really cold outside, and you believe cold weather and fitness don't mix. Even if you're not looking to run a marathon out there, even going out to walk the dog is painfully chilly.
But think of all the people who spend hours – hours! in frigid temperatures. Hockey players, skiers, ice climbers are just a few. Figure skaters, too, and they don't wear very heavy clothes while skating, either.
Which means that there's possibility to finding fitness when it's cold out, and it doesn't mean you have to resort to the gym or putting on skates. In fact, some studies show positive benefits for your body if you exercise outside. For one thing, your body metabolism changes to cope with staying warm and can burn even more calories. In addition, if you're exercising hard like running, you won't suffer from overheating. And if you suffer from seasonal affective disorder, being outside exposes you to daylight and fresh air. During the cold winter months, the air quality is cleanest.
Of course, don't expect to set any records when exercising in cold weather. In fact, your regular pace will likely be a lot slower than if it's warm out. Safety is paramount, and before you head out, here are a few tips to heed.
Dress correctly! Avoid wearing cotton first layers. Find wool or synthetic base layers. Wear thermals under your pants and tuck your shirt into your pants – it will retain a lot of heat that way. Wool socks, gloves or mittens, and a hat are also crucial. Wear a scarf or neck gaiter that you can pull up over your mouth and nose. Lastly, apply sunscreen or some kind of non-water-based cream over your face and lips to protect your skin.
Have your phone fully-charged and tucked somewhere warm, so the battery doesn't drain quickly in cold temperature. Set up a plan in case of an emergency, such as if you slip and fall, and let someone know where you're going at all times.
WARM UP YOUR MUSCLES before you head out. This helps avoid tightness and tearing. Do jumping jacks and dynamic stretches until your body feels warm, then head out.
If it's icy, wear some kind of grip on your shoe. Yaktrax makes these for walking or running. You'll have to get used to putting them on and taking them off at appropriate times, so you don't slip while wearing them (such as on a tile floor).
If it's dark, make sure you have a headlamp, reflective tape on your clothes, and wear bright or white colors so you can be easily seen in the dark by motorists.
Don't stay out too long. If you start to slow down or feel cold, head back.