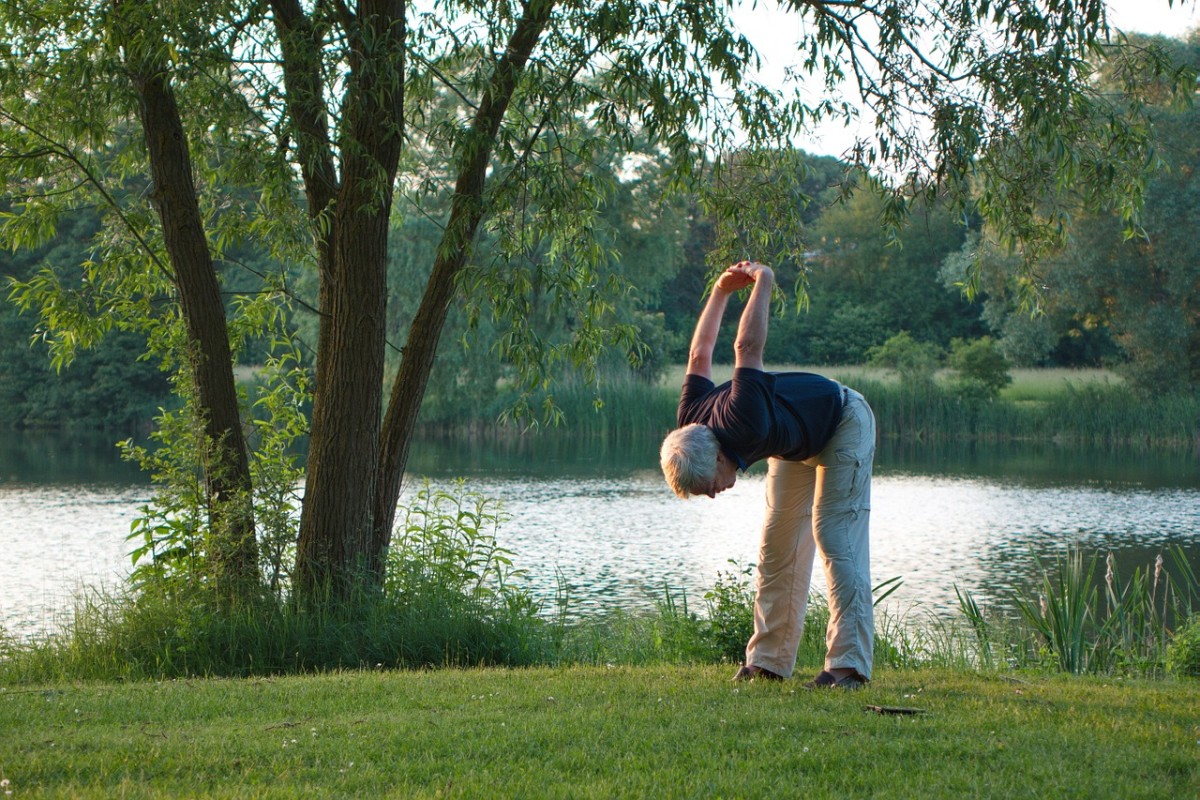 The old adage holds true when it comes to physical fitness and aging: Use it or lose it. It's the same for memory, strength, muscles, and balance.
Falls are a common accident among the elderly, leading to a whole host of other conditions: broken bones and traumatic brain injury topping the list. Nearly 2.5 million elderly go to the emergency room each year as a result of a fall, and 700,000 are hospitalized. A fall can also lead to a fear of future accidents, causing the person to avoid activity and leaving the house. This decrease in activity further weakens their body and increases the chance of a repeat fall and injury.
Falls are caused by any number of factors: weakened lower body, medications, poor footwear, vision problems, lack of handrails, vitamin D deficiency, and difficulty with balance.
There are plenty of ways to help the elderly avoid falls, including simple exercise regimens and balancing exercises.
Walking. Practice walking regularly, with or without a cane or walker, to gain more energy, feel more confident, and strengthen lower body muscles. These will help your body build resistance against a fall if you trip, and also boosts your reflexes, so you'll react quicker to protect yourself.
One leg balance. Holding onto a chair, table, kitchen counter, or other sturdy furniture, practice standing on one foot. Try to hold for 10 seconds or longer and switch legs. Start to slowly let go of holding onto the furniture as you balance on one foot.
Walking in a straight line. Mark a line on the floor, or follow an existing one, walk forward with one foot in front of the other on the straight line.  Variation: With arms out to the sides like airplane wings and your eyes focusing on a spot in front of you, walk straight on the same line. Lift your back leg, hold, and place down in front of you each time.
Leg raises. Side raise: Holding onto the back of a chair, slowly lift your leg to the side with your foot flexed and your standing leg slightly bent. Hold, and return to the floor. Back raise: Lift your leg, straight, behind you without pointing the toes. Bend the standing leg slightly. Hold, and return to the floor. Repeat both exercises 10-15 times.
At first, these exercises may be challenging, but with any activity, regular practice will make it easier. You'll also start to feel stronger and more confident, and perhaps less frightened about the prospect of falling. It's also a good idea to visit with a physical therapist who can help you work through these exercises and to help assess your risk of falling an how to reduce the risk.