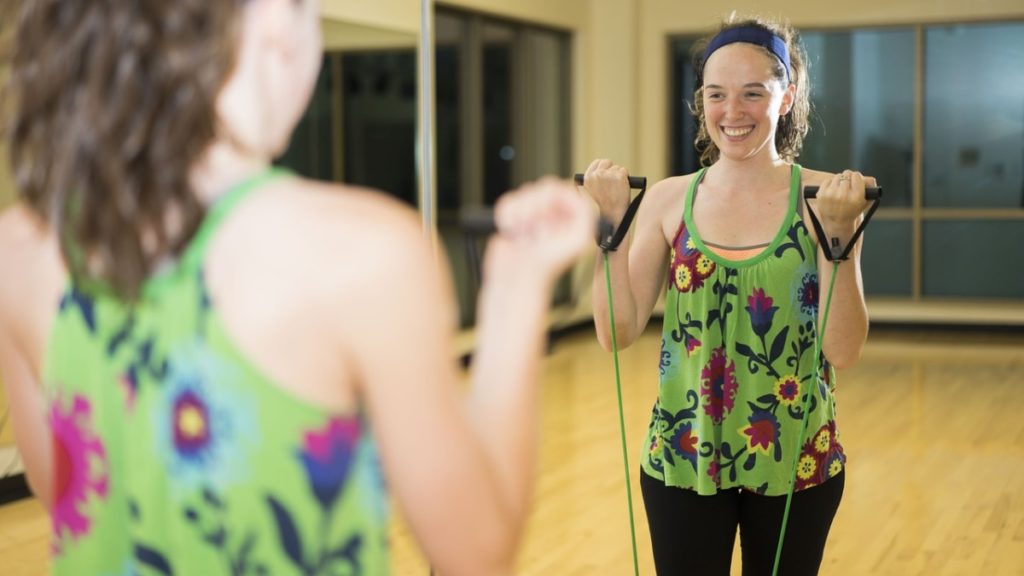 Physical therapy requires daily practice to regain your strength and heal your injuries. But like any new activity, it's hard to keep up with the home exercises, and you can't tell your therapist that the dog ate your homework, either. And it's not like flossing immediately before a dental appointment—you can't just quickly do your home exercises the same day as your appointment. Your therapist can tell if you're slacking off. (We're sure your dentist can tell if you don't floss daily, also).
However, the physical therapy home exercises aren't for your therapist, but for you. There are lots of easy ways to incorporate it as a routine habit, like brushing your teeth, so that you'll soon enjoy the benefits and results.
Find a physical therapist who engages and pushes you—in a good way.
Like a coach, your physical therapist should be cheering you on from the sidelines and encouraging you. With that kind of motivation, you'll be excited to do your home exercises, and reach your goal.
Set a bigger goal for your home exercises.
Don't just say, "heal my shoulder." Specify what you can do after your shoulder is better, such as "Lift my grandchild." Write it down somewhere you can see it often, and accompany it with a picture of your grandchild.
Find an ideal time to add your home exercises to your daily routine.
Do you like to take some time out in the morning for yourself? Or are you less rushed in the evening? Look for a time when you're least distracted by work, household chores, errands, or family obligations. Perhaps it's right after you brush your teeth, or after lunch and before you get back to work. Another great time is while watching TV—it helps you feel like you're not just being lazy while watching your favorite show.
Set an alarm.
Or two, if you're having a hard time remembering your home exercises. As long as you're setting it at a time when you're least busy, you're less likely to ignore it too.
If there's a particular reason you're just not getting your home exercises done, talk to your physical therapist. They might have some alternative exercises or suggestions to get your motivated and completing them.