by Daniel Kurt Rodriguez, CSCS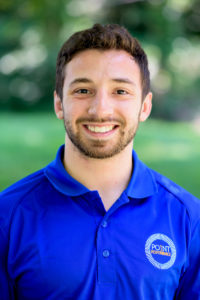 As a strength and movement coach, I look at everything through a biomechanical lens. It's essential to understand a client's postural biases, and how they affect their body and how the body moves through space. A training program should reflect these natural asymmetries of the human body.
Often times I'm shown a video and asked, "What do you think of this exercise video?"  The answer I always give, and nobody likes, is "I don't know." It's easy to nod your head in agreement, but in truth that video is may not be reflecting that person's program or routine. For me, there's no context. When someone is starting a training program, or having someone write a program with any goal in mind, whether its losing weight, building strength, or just wanting to move better, there should be a good rational behind everything you do, or don't do.
Let's look at a bilateral movement like a back squat. On paper, this movement is stable, equal, and is a both quad- and hip-dominant movement. If someone's natural neuromuscular default position favors the right side of the body, and relies on the low back to accomplish movements, or some variation of that, this can turn a super stable back squat into a rousing game of Jenga. The more the muscles and movement patterns that hold someone to this postural default keeps them there, the more tired and overused the muscles become, potentially leading to injury and pain. If someone is favoring one side of their body in a bilateral movement, then if that person makes the exercise unilateral, then he or she is training both sides equally because they are only loading one side, correct? Probably not. While they may be loading either side equally, the underlying asymmetry has structural implications on the body. If the muscles that are still pulling and keeping joints into a certain position, and muscles that are long and out of position that allow joints to go where they shouldn't go, then there's still the same dilemma regardless of the movement or exercise being bilateral or unilateral.
So when having a program written for you, it is important to ask your trainer to acknowledge and consider the differences between your right and left. Not all things are as they appear. It can help speed recovery, balance the differences, and bring your physical levels higher than before. Be curious, ask your trainer or therapist questions, and don't be afraid to try something different.