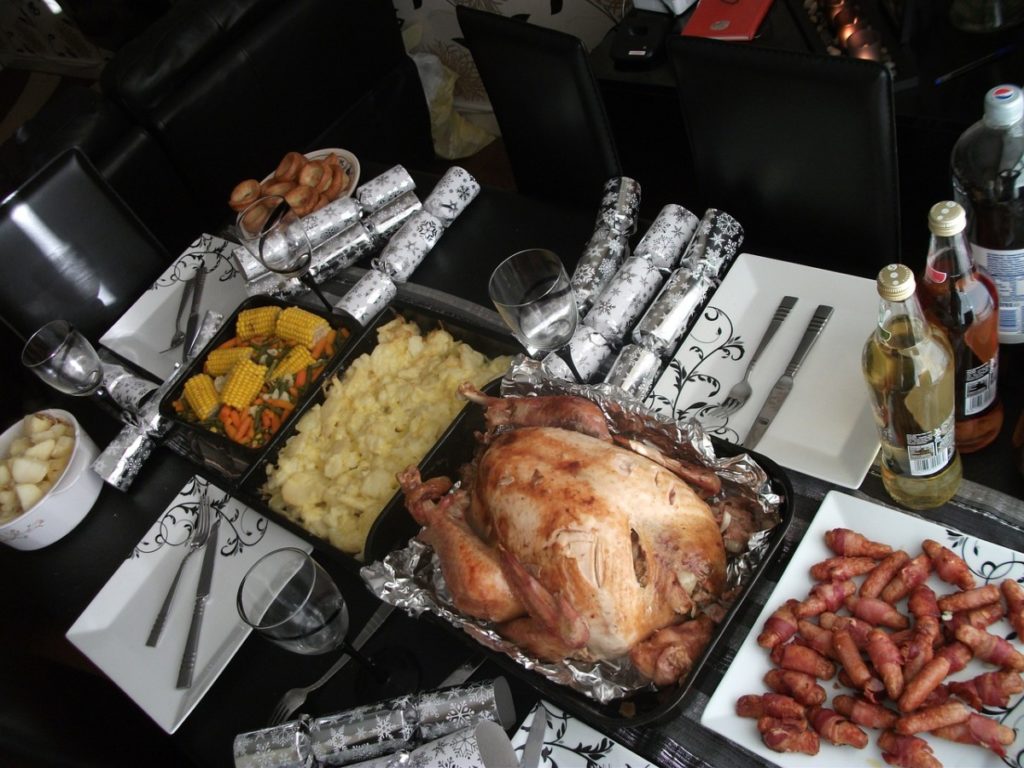 Fitness sometimes takes a backseat when it's the holiday season. It's easy: with colder temperatures, shorter daylight hours, and mountains of treats and decadent desserts at work and at home, it's hard to find time to maintain your exercise regimen and a healthy eating habit. Don't beat yourself up over the fact that you ate an extra dessert at Thanksgiving, but do take advantage of opportunities to balance that out with exercise or something healthy to eat at the same time.
The holiday season, while merry and bright, is often a stressful time of year. There's suddenly so much cooking, planning, gift-shopping, hosting, family, and trying to finish work deadlines before the end of the year. How should one approach the holiday season with balance?
–Breathe! Take some deliberate time each day (preferably morning) to meditate for about 10 minutes. You don't have to necessarily sit still – you can also go for a quiet walk, or do some yoga stretches. Don't think about the shopping lists. Don't think about the to-do tasks. Just feel good for a period of time.
–At Thanksgiving, sign up for your local turkey trot. Even if you're not a runner, you can gather the family together as an activity to walk a good length before sitting down to feast. Check out active.com for a list of Thanksgiving day races. Some offer several options of a 10K, 5K, 2 miler, and a fun run. If you're looking beyond Thanksgiving, there are also holiday-themed races, such as Jingle Bell races, Ugly Sweater races, and so forth.
–According to Norwegians, there's no such thing as bad weather—only bad clothing. Just because it's cold outside doesn't mean you can't exercise outside. Wear a hat, gloves, and layers you can remove, and go for a brisk walk or hike! Be aware of slippery wet leaves or ice.
–As an alternative to watching football, take a ball outside and play your own touch football game with family and friends.
–Find holiday-themed outdoor activities for the whole family. Some of our favorites: Zoolights at the National Zoo, Brookside Garden of Lights, and ice skating at any number of outdoor rinks (Downtown Silver Spring, National Gallery of Art, and Pentagon Row, to name a few)
–Fighting the crowds at the mall or the supermarket? Avoid spending time looking for a parking spot. Grab the first one you see, and take a longer walk to the store or wherever you are going. You'll spend the same or less amount of time walking as you would looking for a spot, and get some extra steps in.
–Pace yourself with alcohol and eating. Alcoholic beverages are some of the easiest ways to consume high amounts of unnecessary calories (think eggnog). For example, a glass of pinot noir can have up to 200 calories, and a gin-and-tonic can have about 150. Rather than have back-to-back alcoholic beverages, pour yourself a low- or zero-calorie beverage in between. One suggestion: club soda with a dash of bitters.
–During meals, aim for vegetables and lean meats first, before diving into the higher-fat, higher-sugar items.
–After a large meal, go for a walk around the block instead of lounging on the sofa.
–Enjoy the holidays! They're meant to be a happy, festive time of year. Take breaks from family and shopping if needed, and use that time to find peace and fitness at the same time.