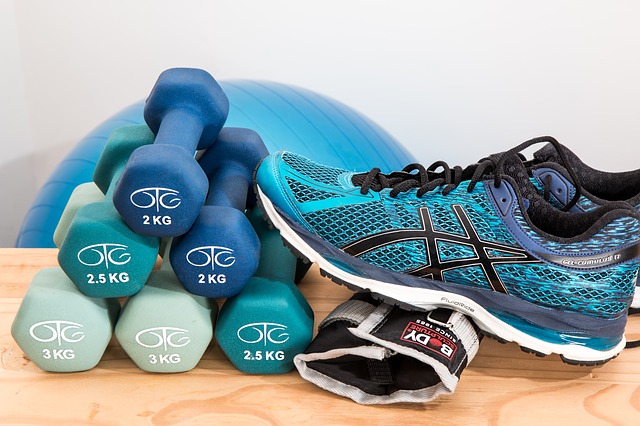 Exercising is always a good choice, and now you've made a decision to start. It may feel daunting: where do I begin? Fortunately, beginning an exercise program doesn't have to be such an overwhelming process.
First, decide what your goals for working out are. Is it to lose weight? Become more fit? Ward off disease and old age? Become stronger? All of those are good reasons for exercising – and multipurpose (in fact, you can achieve all these things while exercising). As always, it is a good idea to consult with your doctor before starting any new physical activity.
Next, find a comfortable pair of sneakers and clothes. Nothing needs to be fancy, but they do need to be supportive and easy to move in. These become good motivators. If there are days you simply don't feel like exercising – start by putting these clothes and shoes on. Once they're on, you're that much closer to your workout.
Think about what interests you while exercising. Do you prefer to be inside at a gym, where you can watch TV while on a machine? Or maybe you like the great outdoors and getting back to nature, and are more inclined to walk, run, bike, or hike. Or, you want to jump into a pool to get a full-body workout. It's also a great idea to mix it up. Repetitive exercise can become routine and boring, and also may set you up for injury. Cross-training is a good way to target all areas of your body.
Set some short-term goals that are realistic and achievable for exercising. For example, if you're used to driving everywhere, but you haven't walked more than ten blocks at any given time, ditch the car and start walking. Don't try to push it, but start in smaller increments – 10 minutes, then work your way up. If you're aiming to become a runner or swimmer, do the same thing – begin in smaller increments and work your way up. Exercising with achievable goals can keep you motivated and, more importantly, avoids injury.
Keep a log of your workouts and how you feel after each one. This helps you see how well you're improving and motivates you to keep going.
Find a friend to exercise with. That person will keep you motivated while keeping you company, and you can discuss how your new workouts are doing for each of you.
Need some more guidance? Try an exercising app. You can download these to your phone and they'll walk – or run – or bike – or whatever your exercise is – you through the entire routine without even having to leave your home.
Lastly, schedule your time for exercising. Since it's a new activity you're adding to your day, it's important to set that time aside and commit to it. And like any activity, it might be canceled to do a scheduling conflict – in which case, make sure you re-schedule it.